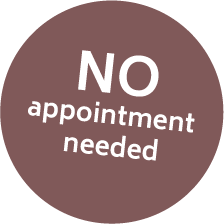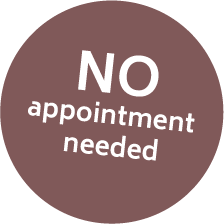 Designated yellow fever vaccination center and travel medicine
Consultation in travel medicine and vaccinations
These services are usually no service of the statutory health insurance.
Therefore we have to charge a fee following the amtlichen Gebührenverordnung für Ärzte (GOÄ).
Designated Yellow Fever Centre of North Rhine-Westfalia, No. 144
We provide all the required vaccinations for your travel and your holiday. Additionally, we offer individual counselling of all other possible health risks on your journey like malaria, dengue, hygienic problems etc.
As a designated yellow fever vaccination centre we are qualified to provide yellow fever vaccinations.
The travel medical consultation is no service of the GKV.
Therefore we have to charge 26,24 € (following the GOA) for this service.
Some health insurances (e.g. Techniker, AOK, Barmer) offer direct billing for a vaccination (not the consultation).
Other health insurances need you to pay in advance. Usually you receive a refund of payment for those services from your health insurance.
Our practice opening hours:
| | |
| --- | --- |
| Mon. | 09.00 am – 12.30 pm + 15.00 – 19.00 pm |
| Tue. | 09.00 am – 12.30 pm + 15.00 – 17.00 pm |
| Wed. | 09.00 am – 12.30 pm + 14.00 – 16.00 pm |
| Thu. | 09.00 am – 12.30 pm + 15.00 – 17.00 pm |
| Fri. | 09.00 am – 12.30 pm |
For Yellow Fever vaccinations and travel examinations is no appointment arrangement needed. Just come by our practice ("WALK IN") and bring a valid insurance verification.
Graf-Adolf-Str. 88
40210 Düsseldorf
(close to the central station)
Our practice
Personal as well as professional qualification is most important for us , so that we can always provide optimal support. Our practice procedures are continuously qualitiy assured and monitored accodring to the quality standards QNo set by the Association of Practice Doctors, Kassenaerztliche Vereinigung Nordrhein.